About Southern Suds Softwash - A Pressure Washer You Can Depend On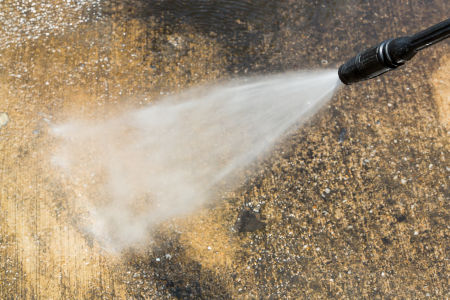 When Danville residents need the help of a skilled and professional pressure washer, they can count on Southern Suds Softwash! We love showing our customers our Southern hospitality and commitment to excellent pressure washing service in the great work we do every day! Pressure washing is one of the quickest and easiest ways to keep a property's exteriors clean, and the best pressure washing is done by an attentive, skilled, and experienced professional pressure washer. We're here to use our skill and experience to perform the best pressure washing in Danville for all of our clients.
Sometimes people balk at hiring a pressure washer to clean their homes- maybe they've had bad experiences with other contractors, or they're worried about the cost. What we promise is that our team is made up of highly skilled professionals who are dedicated, friendly, well-trained, and meticulous about providing excellent cleaning work. We take great care with each one of our jobs and work hard to complete them all on an efficient schedule. As for cost, we offer our work at affordable rates, and we also offer discounts for military, first responders, healthcare workers, teachers, and senior citizens!
When you have a Southern Suds Softwash pressure washer working on your home, you can expect unparalleled precision work. We offer lots of helpful home cleaning services from driveway washing to window cleaning and much more. We also do commercial pressure washing work for our commercial clientele. If you'd like to get in touch with us here at Southern Suds Softwash and ask for a free quote, call us at 434-548-4893.
ELIMINATE YOUR EXTERIOR DIRT! CALL THE DANVILLE PRESSURE WASHING PROS!