Driveway Washing To Rejuvenate Your Parking Pads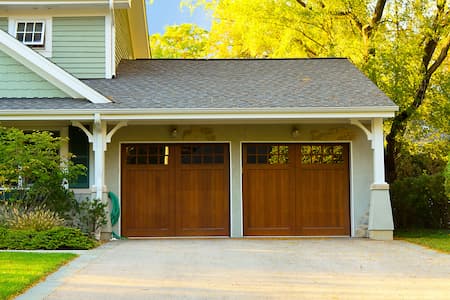 At Southern Suds Softwash, we promise only the finest driveway washing services to our clientele throughout Danville and its surrounding areas. When it comes to keeping your driveway clean and free of harmful pollutants, we're the ultimate pressure washing pros.
Driveway washing is often touted as an ideal DIY home improvement job. However, many DIY pressure washers find that the results from their driveway washing don't match up to their expectations. Concrete messes can be tough to tackle, even for skilled pressure washers. Luckily, with our vast technical knowledge and our high-end, professional-grade cleaning equipment, we can help locals take on even the toughest driveway washing challenges with the best pressure washing for Danville homes.
Our driveway washing will restore both a vibrant clean appearance to your driveway and help extend its lifespan. If you'd like to contact us and ask about a free quote for our driveway washing, call 434-548-4893.
Concrete Surface Cleaning
Many people put off concrete cleaning tasks like driveway cleaning for a long time, as they reason that concrete is a dense, vulnerable material and won't be affected much by exterior mess. No substance is truly invulnerable, though, and concrete is no exception.
Why do driveways and other old concrete surfaces crack? While there can be a few causes, mess can be a major, if silent, contributor. Chlorides, such as the rock salt spread on the roads during stormy weather, can eat into concrete. It can also expose it to more moisture. When water trapped inside concrete goes through the freezing and thawing cycle in cold weather, it can put strain on the concrete. Common pollutants from the road and our cars, such as motor oil or gasoline, can also permanently stain and weaken concrete surfaces too.
Driveway cleaning helps get those harmful pollutants out of your driveway before they have a chance to do much structural harm. It's also important for your home's curb appeal- your driveway is a large part of your property's exterior, and is thus a highly viewed area. Don't show your neighbors stained, cruddy concrete- keep that driveway bright and shiny! Our restorative driveway cleaning will swiftly wash out harmful substances and unsightly stains alike!
Other Concrete Clean-Up Services
When your home is due for a driveway cleaning, chances are the other concrete hardscapes around your home are due for cleaning as well. Sidewalk cleaning is especially important, as it's crucial to keep your walkways free of slippery patches, fungal spores, and bacterial growth. But don't forget about our patio washing, which helps you maintain clean and inviting outdoor gathering spaces for your yard. For any concrete clean-up job around your house, call us today.
ELIMINATE YOUR EXTERIOR DIRT! CALL THE DANVILLE PRESSURE WASHING PROS!