Danville's Leading Pressure Washing Services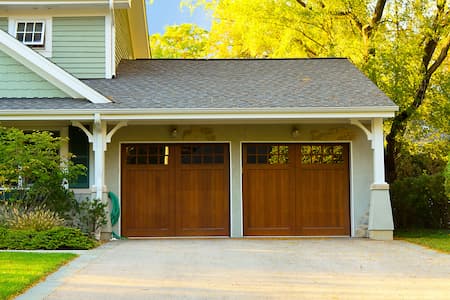 Southern Suds Softwash is the best of the best in Danville when it comes to expert pressure washing, soft washing, and exterior cleaning services. We love our community and we love taking care of it, and our pressure washing services are excellent at keeping local properties clean, inviting, healthy, and secure. Whether you're a Danville business looking for help with some regular and reliable commercial pressure washing or a local homeowner needing a hand with house washing, window cleaning, or our other excellent cleaning services, we're here to help!
We're not just any old pressure washing company- Danville is our home, and we care about supporting our community and its members. That's why we want to give back to the foundational members of our community by offering service discounts to our customers who are:
Military
First Responders
Healthcare Workers
Teachers
Senior Citizens
If you're interested in any of our excellent pressure washing, give us a call at 434-548-4893. We look forward to helping you perfect your Danville property!
Danville's Premium House Washing Service
Even the most beautiful homes need a bit of house washing now and then. It keeps homes attractive, but it also helps prevent their exteriors from premature aging by removing the contaminants that can accelerate their deterioration. Plus, washing away mold, bacteria, and pollen helps create a healthier home environment for your family too!
The secret to our dependable and thorough house washing service is our low-PSI soft washing technique, which allows us to clean any surface safely. Our technicians are pressure washing masters and work with care and attention to detail to ensure that their house washing is thorough and leaves no trace of a mess behind. With our efficient work, your home will look stunning and spectacular in no time!
Gutter Cleaning For Safe Danville Homes
Do your gutters resemble Niagra Falls in a thunderstorm? They shouldn't- that water should be going out through your downspouts. However, when your gutters are clogged up with leaves, sticks, and debris, rainwater can't follow the designed path. This is more than an aesthetic issue- rainwater can weaken and shift the ground around your home's foundation, potentially leading to cracks in the foundation!
But what is the best way to clean out your gutters when debris clogs them up? It's a tough job for anyone and can be a dangerous job to DIY, so it's best to put the professionals on the task. Our team offers an efficient gutter cleaning service that will have your gutter thoroughly cleansed and back in premium condition after just a few quick hours of work. Your home will be ready for the next time it rains, thanks to Southern Suds Softwash!
Reviews and Testimonials for Southern Suds Softwash in Danville
ELIMINATE YOUR EXTERIOR DIRT! CALL THE DANVILLE PRESSURE WASHING PROS!