Altavista's Leading Pressure Washing Services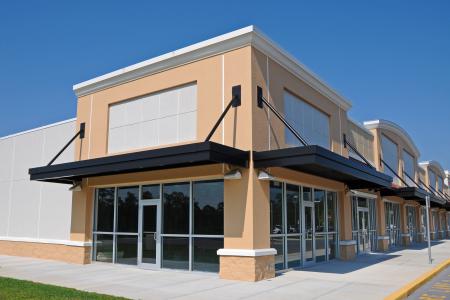 Southern Suds Softwash is Altavista's premier leader in dependable soft washing and pressure washing services! Our capable crew of well-trained and friendly professionals are experts at giving Altavista properties the cleaning they need to stay healthy, look great, and thrive in the long term.
Our pressure washing services are exceptional, performed well by caring technicians working with state-of-the-art equipment and eco-friendly cleaners. Mold growth, ground-in dirt, discolored spots, grease stains, and any other kind of mess you can think of don't last long against the powerful cleaning onslaught of our pressure washing! We work with residential and commercial clients alike all across Altavista and its surrounding cities to keep our local communities clean and vibrant.
Southern Suds Softwash cares about helping you maintain a wonderful property you can be proud of. We also want to give back to our community, too- that's why we offer service discounts to our customers who are:
Military
First Responders
Healthcare Workers
Teachers
Senior Citizens
If you're an Altavista local and want to seek pressure washing services from a company you can trust, count on Southern Suds Softwash. Call us today to ask us your questions or even request a free quote for any services you want at 434-548-4893.
Altavista's Efficient House Washing Experts
Your home is a precious place- a refuge for you and your family, a comforting abode you can welcome your guests to, and an important investment. When it comes to keeping such an important place healthy, sound, and inviting, house washing will help your home's exteriors look and be their best.
With the help of our careful soft washing technique, our house washing keeps your sidings bright and colorful and gets rid of any pollutants or messes that could do damage to them. Along with house washing, many of our other soft washing services such as roof cleaning and window washing can further help you keep your home beautiful and protect its surfaces from premature aging and damage. Whether you simply want your sidings spruced up or need a total, comprehensive home clean-up, call us today.
Expert Gutter Cleaning For Altavista
Gutter cleaning helps homeowners out in a big way. Without thorough gutter cleaning, your gutters can't do their job of effectively channeling water away from the base of your home, and they can put excess weight on your eaves, host mold growth and decay, and give pests a place to nest! All of this is bad news for your home- but the good news is that we offer amazing expert gutter cleaning services.
We work with the utmost care, caution, and precision to safely clean your gutters and bring them back up to proper condition. If your gutters suffer from ugly exterior stains, we can even help there too with our gutter brightening service. We're your go-to gutter masters in Altavista!
Reviews and Testimonials for Southern Suds Softwash in Altavista
ELIMINATE YOUR EXTERIOR DIRT! CALL THE DANVILLE PRESSURE WASHING PROS!