Window Cleaning For Exterior Glass That Sparkles In The Sun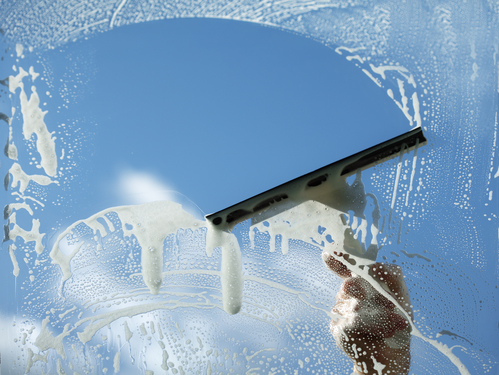 Set a shining example with your Danville property by investing in excellent window cleaning with Southern Suds Softwash! Our amazing crew of soft washing specialists can quickly and safely spray away all sorts of grime and dirty buildup to give your windows that sparkling clean finish they need to help your home stand out and shine in the sun. When you get your window cleaning needs to be handled by the top team in pressure washing for Danville, you can kiss grimy glass and murky windows goodbye for good!
Our fantastic window cleaning will help your home brighten up on the inside, shine on the outside, keep your glass in great condition for longer, and boost your mood all at once. If you want to get a free window cleaning quote from Southern Suds Softwash, call and ask us today at 434-548-4893.
Professional Window Washer
Many of us wash our interior windows fairly frequently, but cleaning windows from the outside is a whole other challenge. The messes are harder to scrub off, the windows are harder to reach, there might be stuff in the way, and even after you've expertly scrubbed and scrubbed at your windows, you still may find yourself stuck with streaks and water spots once your windows have finished drying.
Exterior window cleaning is a tough job, but our pros can handle it with ease. Using our reliable high-grade equipment, crud-cutting cleaners, and moisture-removing squeegees, we can promise our customers a safe, prompt, and spotless clean for their home's many windows. We work efficiently so it won't take us very long to restore your glass to its full glory! Our safe soft washing techniques make the difference, allowing us to clean windows in half the time it takes to do by hand, all while staying easy on your glass and screens.
Other Helpful Soft Washing Services
The amount of PSI we use for each cleaning job is important. Washing tough, dense materials like concrete or paver bricks or pavement takes a lot of PSI, as that pressure is needed to get the cleaning spray in deep and work messes out of the tough surface. However, not all materials can take that kind of punishment, and too much PSI can cause damage when cleaning softer or more fragile materials.
For jobs that require a safe, low-PSI cleaning method, soft washing is an asset. It's what allows us to do our window cleaning safely. It's not only for window cleaning though. House washing, roof cleaning, and deck cleaning are all just a few examples of the helpful- and essential!- soft washing services we provide. From the toughest jobs to the most delicate cleaning work, we always take the approach that's safest, most efficient, and best for your property.
ELIMINATE YOUR EXTERIOR DIRT! CALL THE DANVILLE PRESSURE WASHING PROS!