Rust Removal & Metal Stain Cleaning For Completely Clean Danville Exteriors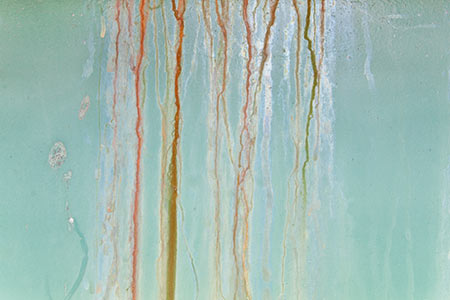 If you have a rust problem don't wait! Call the rust removal specialists for Danville, Southern Suds Softwash, and get your exterior surface looking like new again.
If there's one small problem that can quickly avalanche into a big one, it's rust. So don't let it get out of control. Whether you tried to scrub it away yourself and it came back, or you're still trying to decide what to do, don't wait until it's gotten out of hand.
Southern Suds Softwash does pressure washing for Danville, this includes tough-to-clean stains like red clay and rust removal, to keep your metal and concrete surfaces looking good and going strong.
Whether it's residential or commercial, the pressure washing pros at Southern Suds Softwash have the skill and equipment to get the job done.
If you have a rust problem, you can't afford to wait, call the rust removal experts at Southern Suds Softwash today at 434-548-4893 and put us to work for you!
Metal Stain Cleaning
It doesn't matter if it's the side of your garage or a commercial warehouse, rust can be an annoying problem. When it crops up you might ignore it at first, but as it grows and grows you know it has to be taken care of.
While some elbow grease might be your go-to option, scrubbing can't always get the little flakes and pieces that grow along edges and cracks. Toxic sprays are harsh and usually flammable, something that can be dangerous on a work site. Your best bet to get rid of that rust in one go? Pressure washing from the rust removal specialists at Southern Suds Softwash.
We have the equipment and experience to get in there and blast away your worries. Pressure washing is an effective way to separate and lift rust stains from the surface of the metal, leaving your exterior surface looking new again.
So don't let rust get the upper hand, call the pros today at 434-548-4893 to book rust removal for your home or business.
Red Clay Removal Made Easy
Red clay staining can cause property owners a lot of grief. Sometimes no matter how you try to avoid it, red clay that carries iron oxide (rust) can quickly sink into porous materials like concrete or brick, leaving behind unsightly stains that are tough to remove.
If you're having a red clay problem, call the red clay removal team at 434-548-4893 to help lift your stains and restore your surface to its former glory in as little as one afternoon. Whether it's red clay or rust removal, Southern Suds Softwash is ready for your toughest job!
ELIMINATE YOUR EXTERIOR DIRT! CALL THE DANVILLE PRESSURE WASHING PROS!