Skilled Pressure Washing Company Serving Halifax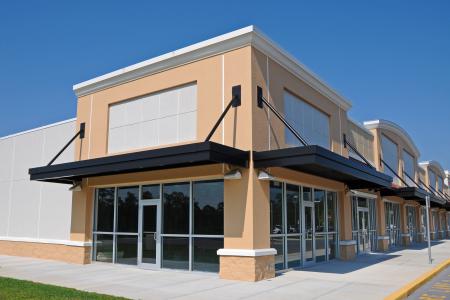 Halifax homes and businesses are protected from stains, blemishes, and pollution by Southern Suds Softwash's professional pressure washing services! At Southern Suds Softwash, we offer an impressive lineup of expert pressure washing and soft washing services designed to help Halifax homeowners and business owners. These services make property maintenance so much easier, keeping a property's curb appeal and value high while cleaning up messes and contaminants that could otherwise have harmful effects on both the affected parts of the property and the people inhabiting it.
We have the skill, equipment, and know-how to tackle even the toughest messes, and we do it all with efficient precision and a friendly smile. We're in the business of customer satisfaction, and we promise to clean your Halifax property to a T. Our outstanding service has earned us a five-star reputation across multiple platforms, and we aim to maintain that stellar reputation by giving our clients in Halifax and its surrounding communities the best of our work every day.
We invite any inquiries you may have and are always glad to come up with a free quote for the custom cleaning you desire. If you'd like to contact Southern Suds Softwash, give us a call at 434-548-4893. Incidentally, we offer service discounts to certain members of our community, so let us know if you fall into any of these categories:
Military
First Responders
Healthcare Workers
Teachers
Senior Citizens
Keeping Halifax Homes Lovely With House Washing
Thinking of welcoming guests to your home soon? Decorating for the holidays? Ready to finally jump into the real estate game by putting your home up on the market? Whatever the reason, when you want your home to look its absolute best, our house washing will do the trick every time.
With our gentle soft washing technique, we can tailor our cleaning to your home's exact needs and give you the excellent, thorough cleaning you're looking for. To maximize the visual boost your home gets from our cleaning, try pairing it with any of our other home cleaning services, like deck cleaning, window cleaning, or patio washing!
Trustworthy Halifax Gutter Cleaning And Roof Cleaning Team
Some of the hardest maintenance tasks homeowners can face involve caring for their roof or their gutters. Many homeowners are warned about the risks of cleaning these areas themselves, and even if you're willing to face the risks, it can be hard to clean up without the right tools.
To take the burden off of local homeowners, we are proud to offer excellent roof cleaning, gutter cleaning, and gutter brightening services. If you need an expert hand with any of these services, call us today.
Reviews and Testimonials for Southern Suds Softwash in Halifax
ELIMINATE YOUR EXTERIOR DIRT! CALL THE DANVILLE PRESSURE WASHING PROS!