Leading Pressure Washing Company For Eden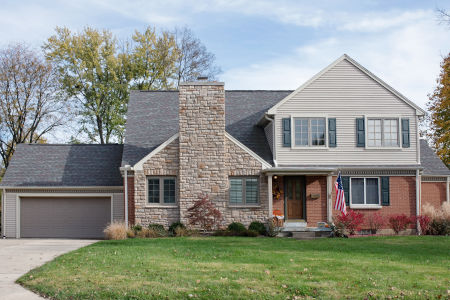 Southern Suds Softwash is ready to help out in Eden with our excellent pressure washing services. We are proud of our premium pressure washing and soft washing services and their ability to help keep Eden's properties healthy, beautiful, and spectacular. With residential and commercial pressure washing services at your disposal, we are here to offer our expertise and friendly, efficient service for a perfect cleaning.
Our expert team of licensed and insured professionals can offer everything from general pressure washing services like patio washing and driveway washing to precision soft washing services like window cleaning. We care about helping Eden locals, which is why we offer special service discounts to:
Military
First Responders
Healthcare Workers
Teachers
Senior Citizens
We welcome your calls and questions! If you're an Eden resident in need of our top-tier pressure washing services, call Southern Suds Softwash at 434-548-4893.
Eden's Helpful House Washing Specialists
At Southern Suds Softwash, we don't want our clients to ever have to worry about the care and upkeep of their homes. Your home is a very personal, important place, and keeping it a healthy and beautiful place shouldn't have to be a challenge.
Our house washing service makes protecting your home's sidings simple. Because our soft washing technique uses a low-PSI wash, it's safe for cleaning any type of sidings and is perfect for washing homes of all makes. We care about keeping our customers satisfied, and we promise a spotless clean that leaves your home's sidings the best you've ever seen them! Whether you're due for an annual house washing or need help tackling specific stains, give us a call today!
Top-Tier Gutter Cleaning For Eden Homes
Keeping your home's gutters clean and free of debris protects your home's appearance, value, and structural integrity. However, it's the keeping them clean part that trips a lot of people up, because gutter cleaning can be quite the challenging ordeal. For the most optimal outcome- and for homeowners' safety- we also tell people that if they need gutter cleaning, it's best to choose a professional for the job.
We handle all of your gutter cleaning issues expertly and efficiently, working carefully with state-of-the-art equipment and safety gear to keep our work safe and superb. We offer more than just standard gutter cleaning though - ugly exterior gutters stains can be handled with our gutter brightening service, helping to boost your home's curb appeal.
Reviews and Testimonials for Southern Suds Softwash in Eden
ELIMINATE YOUR EXTERIOR DIRT! CALL THE DANVILLE PRESSURE WASHING PROS!