Trusted Pressure Washing Company Serving Yanceyville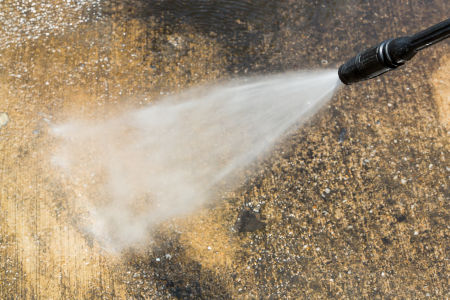 When you need help keeping the exterior of your Yanceyville property well-maintained, Southern Suds Softwash's incredible pressure washing services are at your disposal! Keeping your Yanceyville home or business attractive and sturdy requires a lot of various kinds of maintenance, but our pressure washing and soft washing services can help make it easier in multiple ways by:
Instantly improving the visual appeal of your property
Improving your overall property value
Preventing your exterior surfaces from falling into disrepair by cleaning away or eliminating deteriorating pollutants
Getting rid of health hazards like pollen, mold spores, bacterial growth- even slippery algae/mold patches on walkways, decks, and hardscaping.
Our services are tailored to fit the exterior cleaning needs of all types for Yanceyville residents. From hard-hitting high-PSI pressure washing for heavy-duty clean-up jobs like driveway washing and sidewalk cleaning to the softer yet thorough low-PSI soft washing for gentle cleaning jobs like window cleaning and roof cleaning, no mess is too big or too tricky for us to handle.
If you're curious about receiving a custom clean-up from the best team in pressure washing for Yanceyville, call Southern Suds Softwash and ask about a free quote at 434-548-4893. Don't forget- we also offer special service discounts to:
Military
First Responders
Healthcare Workers
Teachers
Senior Citizens
Yanceyville's Home For Premium House Washing
You may take pride in your home's appearance, but if its sidings start getting dull and splotchy, it can seriously affect your property's curb appeal no matter how well-maintained the rest of your property is. Most homes benefit greatly from an annual house washing- it keeps their sidings sharp and stain-free, it prevents the material of the sidings from being damaged by mold, rust, and other contaminants, and it even can promote better air quality around the home by eliminating old pollen, mold and mildew spores, and bacterial growth.
A good house washing can do wonders for your home and really makes your house stand out in a great way. If you'd like to freshen up your home with our house washing service, call us today!
Yanceyville's Five-Star Gutter Cleaning Service
When is the last time you had your gutters checked out? If it's been more than a year, or if you notice signs of trouble in your gutters like sagging, visible debris, or water pouring over their sides when it rains, then you're definitely due for one. Call on Southern Suds Softwash- we take the tough and troublesome work of gutter cleaning off of your hands and complete the task quickly and safely. We even offer exterior gutter brightening for a cosmetic tune-up of your gutters! Call and let us know how we can help you today.
Reviews and Testimonials for Southern Suds Softwash in Yanceyville
ELIMINATE YOUR EXTERIOR DIRT! CALL THE DANVILLE PRESSURE WASHING PROS!