Southern Suds Softwash Is Smith Mountain Lake's Superb Pressure Washing Services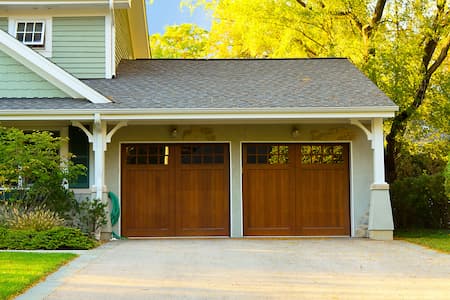 When you need dependable pressure washing, soft washing, and similar exterior cleaning services in Smith Mountain Lake, Southern Suds Softwash is always here to help. Our capable cleaners have a passion for helping people and keeping Smith Mountain Lake and its surrounding communities healthy, vibrant, and beautiful. With our well-trained and friendly experts and the high-grade equipment they use, we're here to tackle any pressure washing or soft washing issues you may have!
Our roster of residential and commercial pressure washing services is designed to cover the most needed exterior cleaning services most people need. With high-PSI pressure washing for tough cleaning jobs like driveway washing or sidewalk cleaning, or low-PSI soft washing for more delicate cleaning tasks like roof cleaning or deck cleaning, we have the skills at our disposal to provide a clean that is safe, quick, and effective.
If you're a Smith Mountain Lake resident and you want to take the next steps to get the best pressure washing in town, give Southern Suds Softwash a call at 434-548-4893. We appreciate our fellow community members in Smith Mountain Lake and want to show them that appreciation, so if you fall into any of the following categories, let us know- we offer service discounts!
Military
First Responders
Healthcare Workers
Teachers
Senior Citizens
Smith Mountain Lake's Five-Star House Washing
You care about maintaining good curb appeal for your home, and you keep up with it by doing landscaping, cleaning around your property, decorating, and repairing any broken or rough patches. When it comes to keeping the look of your house vibrant and new, though, we recommend you invest in an annual house washing!
Our house sprays away dirt and grime and eliminates unwanted growths like mold and algae within the blink of an eye. By the time we're finishing up and rinsing down the walls, your home will look fresh and new once more! Not only does this help your curb appeal, but it keeps your sidings safe from deterioration and improves the hygiene of your home's exterior by eliminating mold, bacteria, and other hazardous microorganisms.
Great Gutter Cleaning Service For Smith Mountain Lake
When the rainy season strikes, your gutters must be ready for the rainfall. Leaves and debris can prevent your gutters from working correctly, and they can also cause other problems by putting excess weight on your gutters or promoting mold growth or pest infestations. Gutter debris can be a big problem- but our gutter cleaning service will clear it up in no time. We also offer gutter brightening for an exterior gutter cleaning option. If you need either of these services, call us today!
Reviews and Testimonials for Southern Suds Softwash in Smith Mountain Lake
ELIMINATE YOUR EXTERIOR DIRT! CALL THE DANVILLE PRESSURE WASHING PROS!