Roof, House, Deck, and Sidewalk Washing in Danville, VA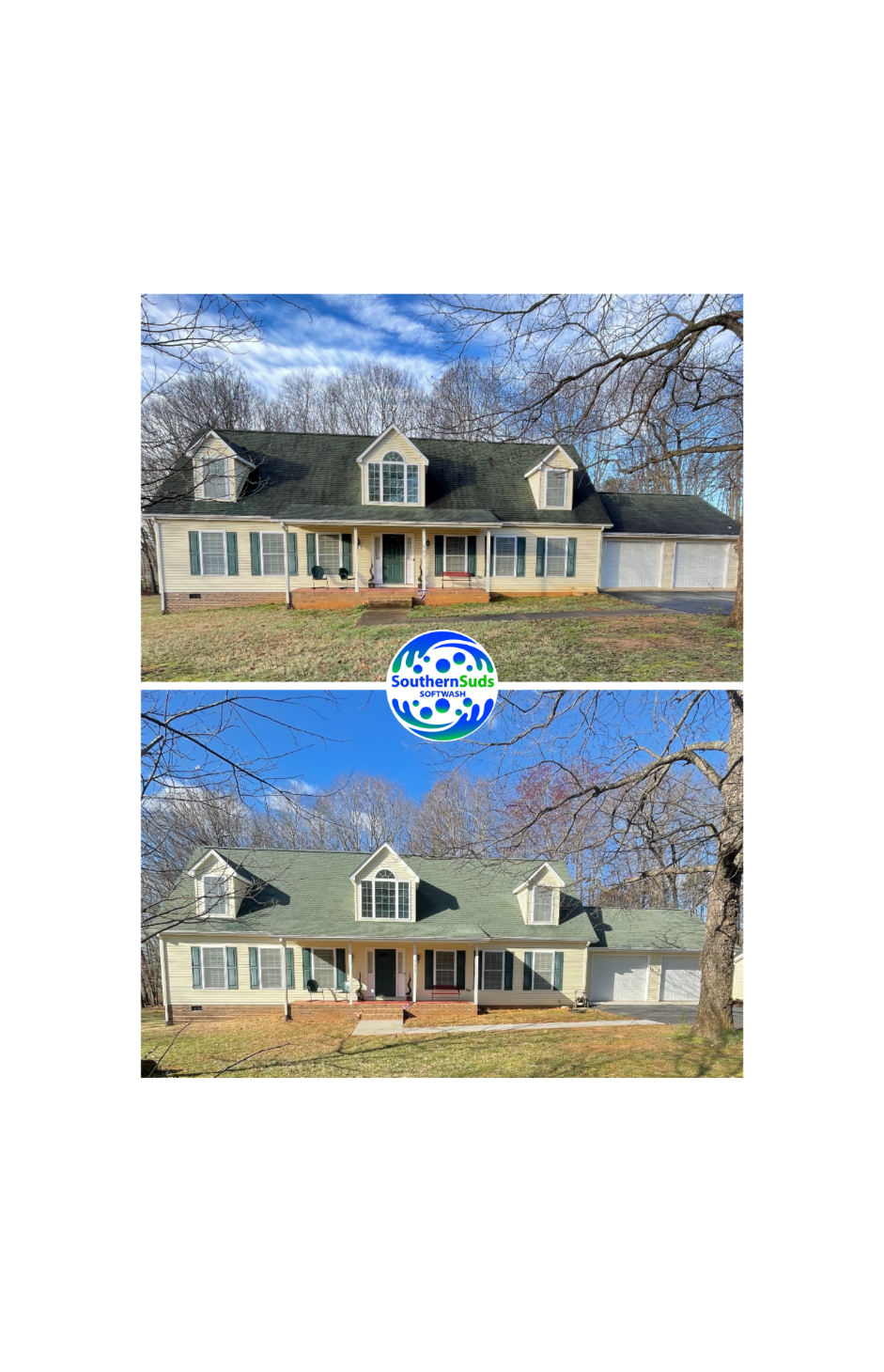 This Danville customer wanted to get a roof wash, house wash, sidewalk cleaning, deck cleaning and gutters brightened. As always, the first step was to rinse the flowers and vegetation around the house as to not damage them. Next, we soft washed the roof and vinyl on the house and building to make sure not to cause any damage to the shingles and exterior of the house. We also cleaned the deck using our soft wash technique so we wouldn't harm any of the rails or deck boards. Then we performed a red clay removal on the base of the foundation wall around the house. After our team finished those services, we cleaned the sidewalk using our surface cleaner and commercial grade pressure washer. Once all those services completed the last step was to do a gutter brightening on the gutters of the house and building. The last step was to rinse down the plants and flowers again to make sure that if any of our solution got on the surface it's rinsed away.
Project Details
Location: Danville, VA
Services: House Washing, Roof Washing, Sidewalk Cleaning, Deck Washing
Gallery
Client Review
Jason and crew washed my 2-story house, roof, gutters, deck, sidewalk and storage building in one day, and everything looks BRAND NEW! Highly recommend. Out of 5 stars I would give him 6!
ELIMINATE YOUR EXTERIOR DIRT! CALL THE DANVILLE PRESSURE WASHING PROS!